I'm linking this post up for the challenge grid at Yeah Write. Come and check out some of the talented writers over there. You shan't be disappointed.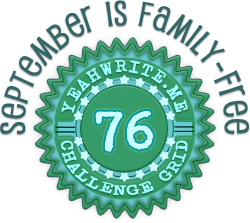 How Scooter's cousin, Handsome Bastard and I ended up coaching a hardball team in the Legion league escapes me now, but we were really doing a good job. We would practice once or twice a week, which was not common in that level of play, and our team was seeing a big improvement. The kids were making friends with each other and the mommies were out in their shorts and tight shirts. Everything was right in the world.
Then the league supervisors came and took our two top players, replacing them with the two weakest players from the lowest ranked team.
It was explained to us that our team was far better than the others, and that it wasn't fair to the kids on the weaker teams to always lose their games. They were trying to make it so that it's not a matter of winning or losing, but just going out and having fun.
I was pissed. Royally fucking pissed. These little boys and girls were taking extra time each week to go to practice, improve their playing skills, and grow as a team. They were forming bonds through hard work and learning new skills and now this was being taken away, because they practiced and got too good for the league. The two guys that got traded out were upset at being uprooted from their new and old friends, and put into another group of players that they now had to get to know. I voiced my displeasure at this, and thought selfishly about how hard we were going to have to work with the two new girls that were deathly afraid of the ball or any sort of movement. Continue reading →